Welcome to Idle Hands, my weekly segment where I discuss conversions, painting, and strategy for the Warhammer tabletop game…
THIS WEEK
It's been an interesting week, first I received a pleasant surprise at the Post Office earlier this week. My very own Airbrush.
[ From Amazon.com ]
The brush was a bit of a self congratulatory gift, see I've hit a milestone in my commission work – recently I realized I've earned $500 since I started the hobby again. I've been selling excess Warriors of Chaos stuff that just doesn't match what I'm doing currently, most of that to a local game shop owner. Either way, I felt it was time to get serious and reinvest, hence the airbrush. I haven't had a chance to play with it just yet, but that will be changing this week.
THE SILVER DAEMON
Last week I mentioned Mr Dee of Dee's Paint Filled Hellhole, the inspiration for my favorite piece in my entire army: the Exalted Hero of Tzeentch on a Disk of Tzeentch. Well, this week the Dee managed to walk away with a Silver Daemon statue for his gruesome Nurgle giant and was a finalist with several other individual models and units. So, if you haven't already please go by and give the man a pat on the back.
[ Dee's Paint Filled Hellhole - Golden Demon 2012 ]
MAKING THE MOUNTAIN
I've had a lot of people asking me about the mountain I made for my display board, so I shared my method on the Hogs of War blog earlier this week. So, if you're in the mood to make your own DIY mountain or maybe you want to do some terrain (hills) for your own table at home, give the article a read.
[ The Hogs of War - The Mountain ]
Also note, I have just received a commission for some terrain for a new gaming store that's opening up. So expect to see more articles on the subject in the very near future. Now let's move on to the models themselves…
MALEVOLENT CREATIONS
I got a few things put together this week, a couple of models completely done from start to finish…
CHARIOTS OF ICE AND FIRE
A while back I picked up several chariots for cheap on eBay, I decided to redo my chariots to better match the current theme of the army. I am only doing 2 of the 6 chariots I have right now though, I'm convinced GW will come out with a new model when they do the new WoC release, I want to hold off till I've seen the new kits before going any further with my Chariot craziness.
The Devil in the Details…
I really love these bases from Scibor, but I really wish there was a little more variety in the larger ones.
CHARIOT 2
For the second chariot, there wasn't a lot different to be done. But, I had decided I wanted a driver in each chariot and ended up putting a Marauder with a whip from a Corpse Cart. I'll be adding a second such Marauder on the first Chariot as soon as I get the whip bit that I ordered from eBay. I think it gives a nice sense of motion to the model and definitely fits much better than a second Warrior would in the cramped confines of the OOP Chariot body.
Here's a side by side of the chariots…
MOUNT SAINT AWESOME
Work continues on the display board, this week I had some spare time so I sanded the mountain down and hit it with some black primer (followed by a dusting of white). I took the board along with some of my recent work with me to Springdale on Friday, I sold some more of my older stuff and this provided a perfect opportunity to field test the board. It worked beautifully, the magnets held everything in place from here to there and back again, I also got took the board into the shop to see how it would be received (and to get an idea of how easy it would be to manage the thing when it was loaded down). I ended up returning home pleased in general with the board.
While I had the board weighed down I decided to get an army shot for a friend, I then realized that everything on that board has been painted since we moved to this house in July, and almost all of it was put together/converted since then too.
I did have one minor setback though, while showing the board to my wife I suffered a slight stumble and several pieces flew apart. Thankfully, I managed to salvage everything with only minor harrumphing. I nearly had a heart attack though when I realized my disk riding Tzeentch hero was part of the mess that had fallen to the floor, the guy is living up to his name though. Apparently he just rolled across the carpet and suffered no damage, whatsoever…
COMING SOON
I've talked to the lovely support staff at the Warstore and discovered that they're already working hard to fill my order for Scibor bases, I'm told that next week they should be receiving the bases from the UK and I should have them in hand a few days later. Meanwhile, I'm left holding the bag. There's not much I can do without the bases, unfortunately I'm painting faster than they can get me bases. So, I'm moving on to detail work and sculpting for the display board. As of this writing, I've actually gotten a large chunk of this done already, and it's looking like I might actually get the board and it's terrain painted this week. So, expect a big update next week.
Now, I leave you with…
Girls with Hula Hoops!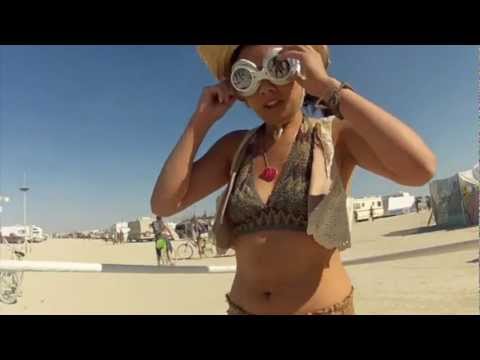 Thanks Mitch!