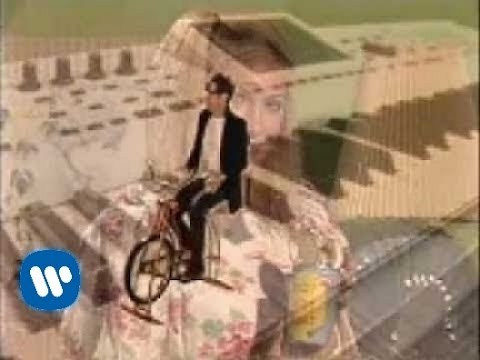 Hot Hot Heat is one of those rare gems from Canadia that I absolutely adore. I saw them in Brittish Columbia some years ago when they came out with the song Bandages, and I've been pretty well hooked since then. This weeks song however is one I've had stuck in my head of late: whimsical, yet frantic. A perfect backdrop to my life lately.
Let me Be Frank, or At Least Allow me to be Ernest from the Commencement
First, I'm not showing any gains this week. Despite another great week of sales, why? Well, over the weekend I was doing my normal glyph shuffle. While collecting the mail I got up to make a sandwich, when I returned I saw a message on my screen that was somewhat out of place among the "Auction Cancelled" spam.
It was blue spam from my dear friend and fellow officer Frostvein, apparently I'd missed something in trade chat while I was in the kitchen.
As I noted to a recent commenter I've become more cautious since my suspensions earlier this year, so I took a deep breath and began my inquiry. I was invited to join the guild with an alt to verify the glyphs in the tabs. Everything seemed to be on the up and up, and the guy was someone I've seen in trade before – so this wasn't that suspicious. We talked briefly and I walked away with a new guild bank (my sixth as of this writing).
I did a bit of shuffling to get the ducks in a row so to speak, all in all I'm happy with the purchase, for a number of reasons: for starters it's rare that you find a guild bank for sale that's full stocked. Secondly, if you do it's usually full of crap. Third, Omni is now effectively out of the competition (for the time being at least) in the glyph market. Not that there's a whole helluva lot of (serious) competition in that market right now, but there's still some decent gold to be made, and I intend to make my share of it. Eliminating some competition and profiting from it in the process is just more than one can usually hope for.
Now, for those that read this blog regularly, I should point out that I mentioned Omni (be it indirectly) in last week's gold post. Omni had the idea to sell vouchers for sets of glyphs, and I basically thought out loud about the possibilities. Since buying the guild, he and I have spoken about the idea a bit further and reached essentially the same conclusion – it's difficult at best to sell kits through vouchers on the AH. The reason is that the item created is always a Plain Letter. You could simply have vouchers that read, "Redeem for a full set of glyphs, please present this voucher to Soandso at your nearest convenience to receive the kit. If you do this by mail, please include the class of glyphs you require in the subject heading. Your business is greatly appreciated, come again."
But since there is no way to show a different listing other than Plain Letter, it's easy to scam or get scammed. Which is the inherent flaw in this system. It's unfortunate, because it would really be a great way of selling things like start PVP kits, profession leveling kits, glyph kits, etc.
How to Solve the Problem
I've given it a lot of thought, and I keep coming back to the same solution – we need Crafter's Writs. The system could be as complex or simple as Blizzard likes, but if you somehow had a way to make a packed set of items to sell with a unique name such as Scribe's Writ – Mage. The best way to do it would be to make the write where when you hover over it in the AH a pop up window appears showing the contents, and in the case of say Mage glyphs lists which specific glyphs are missing to make a complete set in red. The pop up (in my mind) would look like the raid lockout links, giving players an immediate idea of what they're getting (and conversely not getting).
Throw in a note to document the contents and maybe a small thanks, and ad for other things you commonly sell and you'd have one helluva system to sell through.
A guy can dream can't he? Magic Eight Ball says Outlook Unlikely on this, and I have to agree. But, it's worth thinking about. Maybe one day something like this will be possible in another game…
A Brief Aside
I'd like to take a moment to do address a few things, first I'd like to thank Frostvein for the heads up. And second, I'd like to raise a glass to Omni for the good deal, and for kick starting the old noodle. You got me to start thinking outside the box, and after a certain point it's easy to just coast along. Taking chances becomes less attractive because, well – play it safe and you KNOW you'll earn. Take a chance and you might not make any, or even worse *shudder* LOSE money!
Also, I'd like to take a second to mention that I do still intend to keep making the Think+Tank and Weekend Update posts, this has just been a hectic week: my wife's birthday was on the 2nd and my own is on the 11th, add to this I've been working for about seven days straight, and I'm working on some stuff for MMO Leader. I've even got a guest post I'm working on for another gold blog, so yeah things have been somewhat busy. OH, and I ran out of Scotch. That's important…
The Bloodscalp Report
Things are certainly slower than I'd like, and I didn't find any good deals on Herbs this weekend. But I DID find the deal from Omni. This week I made just about enough gold to cover my purchase of , around 40K gold. So again, another good week.
The gem market is definitely in a tail spin right now though, cut gems are dropping like a stone. I plan to liquidate what I can via xmutes before Cataclysm, then use the remainder for free skill raises once the expansion goes live. And my alts are leveling quickly on the second account, my Priest and Mage should be 61 by the end of the week. Followed by a Paladin and Hunter. The idea of course to get a full set of 60s by December 7th on the second account. The Shaman is already 80 with a meager smattering of gear, so I'll be using him as a dual-boxed leveling partner when not in guild groups. Ah, but I digress. The point is, it's an exciting time. I'm anxious to get my hands on the expansion, some new content, and a revitalized economy.
That's all for this week, thanks for reading…